Pictures of Baseball Awards 2014
Pictures of Aquabilities Summer 2014 Awards Party
Thanks to everyone who came out for Book Buddies Spring 2014 at Tower Road and Millhopper Libraries.  Stay tuned for new dates, times, and location TO BE ANNOUNCED in Fall 2014!
Volunteers, please download a Volunteer Application and bring it with you to any
Noah's Endeavor event!
The Endeavor Program began in 1999 as two small teams of boys and girls with developmental and physical disabilities looking for a place to play. After the Boys and Girls Club of Alachua County agreed to host the league, Endeavor teams met once per week to play baseball. Ten years later, the program has grown to include new players and new activities. And the Noah's Endeavor, Inc. program continues to afford participants, who have a variety of abilities and disabilities, some important opportunities. Children and young adults participate, interact, socialize, and succeed within a community of friends and supporters. In 2009, the program became "Noah's Endeavor" in memory of Noah Voelker. Noah's spirit is reflected in the fun of the program and in the smiles of participants.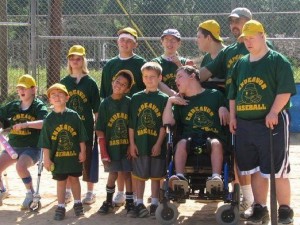 We need your support!
The Endeavor program has grown to encompass a whole lot more than just baseball. We're now playing soccer, basketball, pool, table tennis, and more.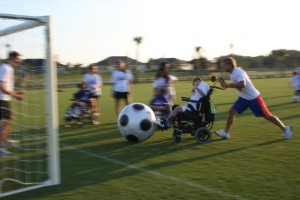 Endeavor participants are creating arts and crafts, swimming, bowling, and enjoying music and dance. Your support enables us to continue playing, growing, and learning—about each other and our community. Help us to support Endeavor participants of all ages and abilities in growing, learning, playing, and creating in the community.